Fueling Dreams, Igniting Change
Supporting visionary entrepreneurs at the forefront of transforming consumer behavior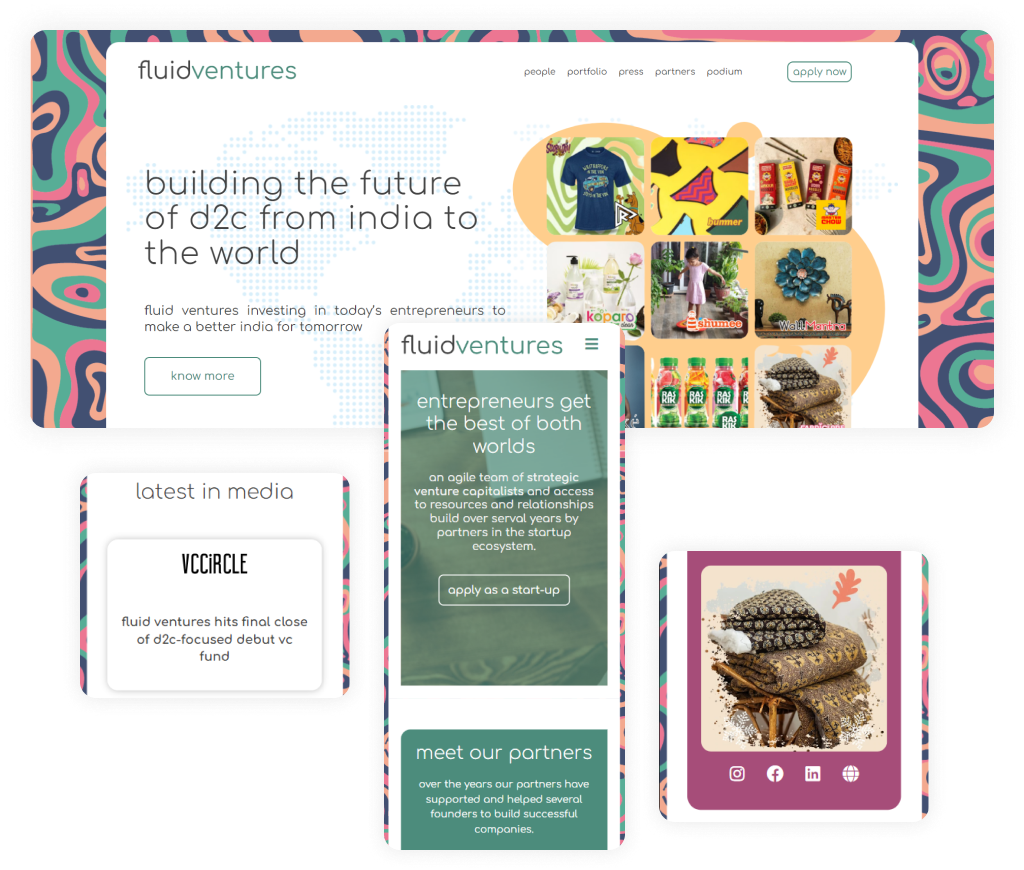 User Research
UI/UX Development
Web Development
Branding
Graphic Design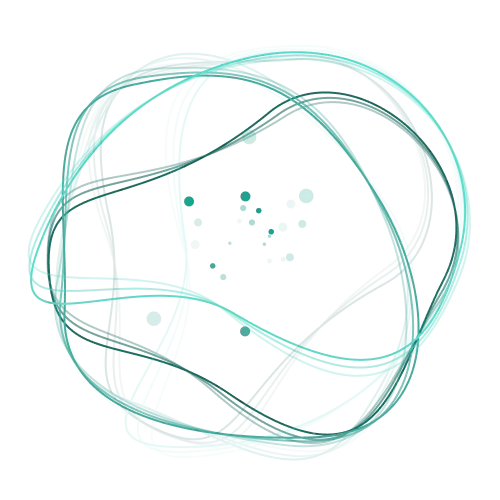 Fluid Ventures is a cutting-edge venture capital fund dedicated to supporting visionary entrepreneurs who are at the forefront of transforming consumer behavior through digital innovation. Fluid Ventures has been a catalyst for innovation in the consumer brand space, nurturing startups that drive positive change and elevate the consumer experience.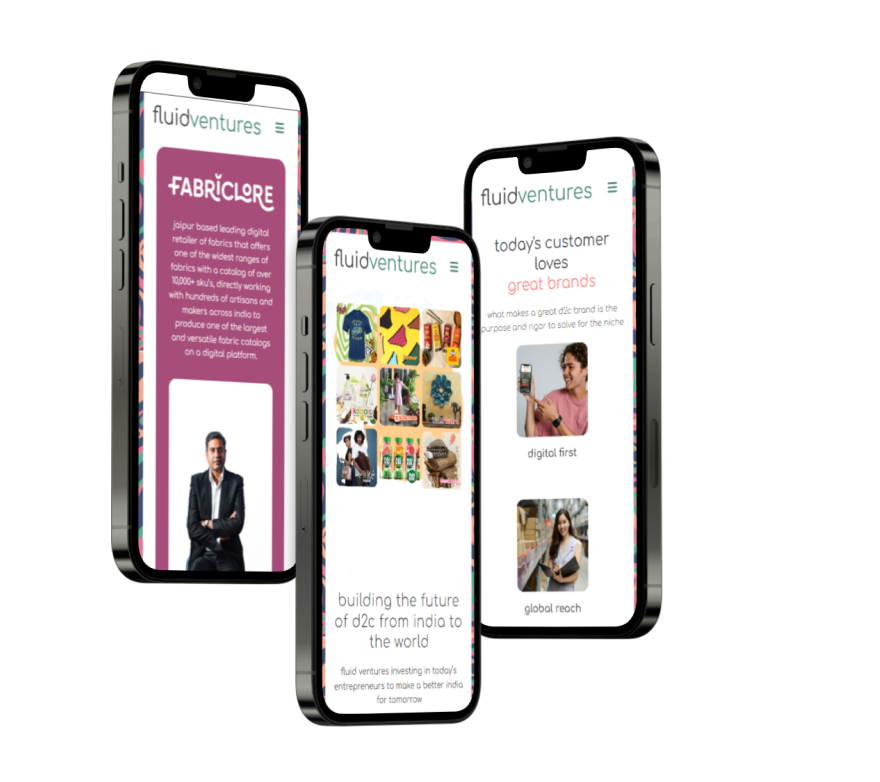 Access to Investment Opportunities
Before the website, entrepreneurs faced challenges in connecting with Fluid Ventures. The website serves as a central hub where aspiring entrepreneurs can submit their proposals and access information about the fund's investment criteria, creating a streamlined process for potential collaborations.
Transparency and Information
Investors and stakeholders required access to detailed information about the fund's portfolio, mission, and impact. The website offers transparent insights into investments, fund performance, and the values that drive Fluid Ventures, fostering trust and understanding.
Fluid Ventures aims to foster a new generation of consumer brands. The website's online presence amplifies the brand's mission and message, making it more accessible to entrepreneurs, investors, and the public, helping to build a strong brand image.
The website boasts an intuitive and user-centric design, ensuring that entrepreneurs and investors can easily navigate and find the information they need. It features a clear menu structure, engaging visuals, and an easily accessible submission process for entrepreneurs.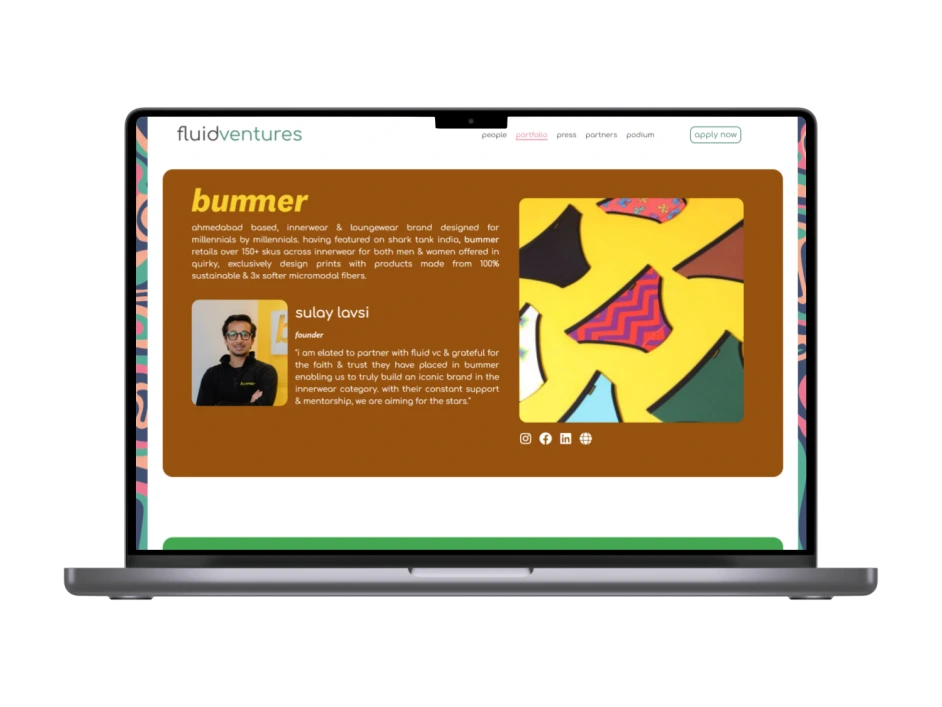 The website goes beyond just presenting data. It tells the story of Fluid Ventures through impactful visuals, success stories, and thought leadership content. This approach not only informs but also engages visitors, fostering a deeper connection with the brand and its mission.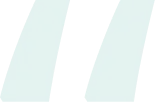 The website they developed has been instrumental in connecting us with visionary entrepreneurs, investors, and supporters who share our commitment to digital-first consumer innovation. Their expertise in both venture capital and digital communication is evident in every aspect of the website.
– Mr Pranay Mathur
Tech Advisor, Fluid VC
Have a problem that matters?
Share about the problems you are trying to solve with a bit of back-story. We'll get to solving it together soon!