Elevate Your Performance, Power Your Potential.
One-stop destination for premium nutrition designed to fuel your fitness journey.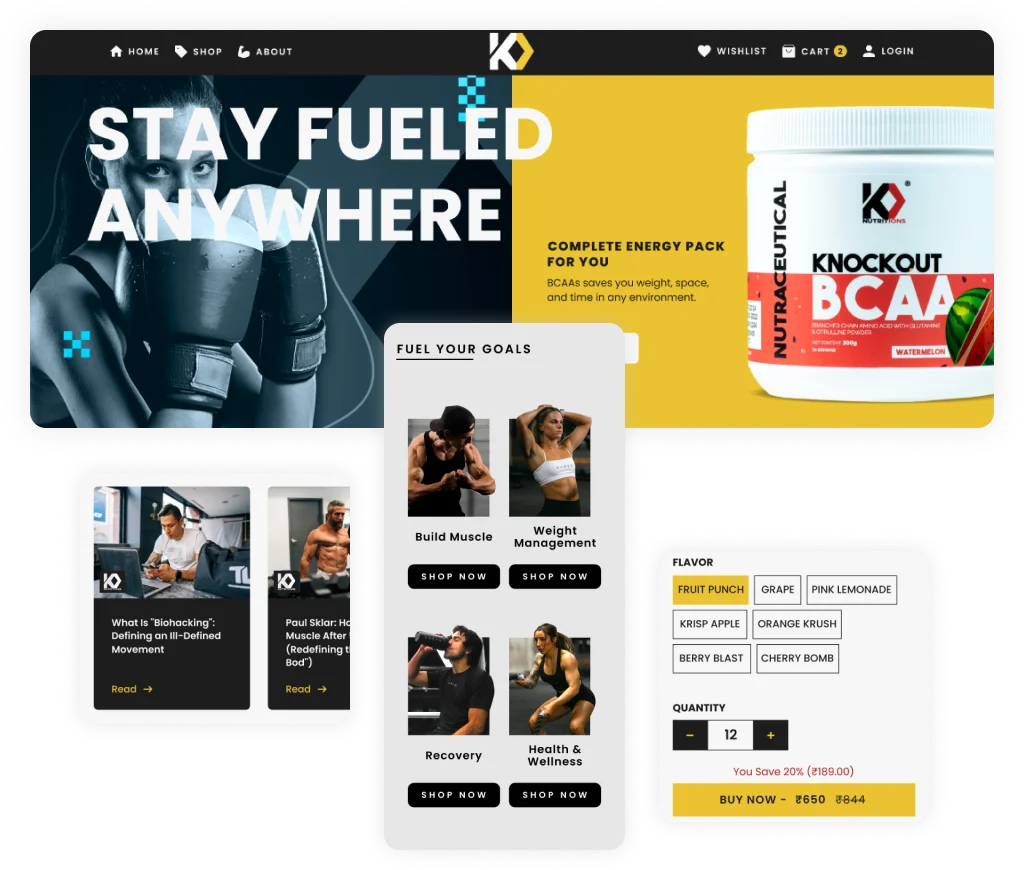 User Research
UI/UX Development
Web Development
Branding
Graphic Design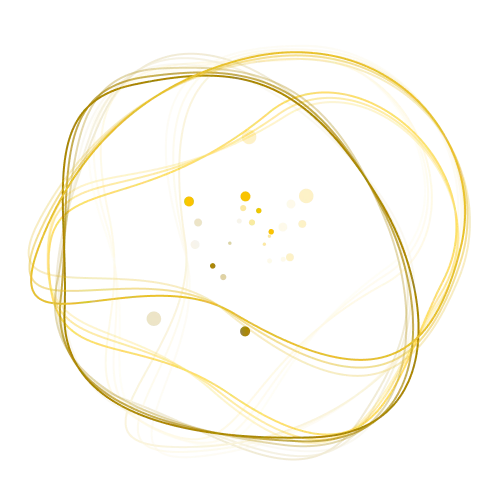 "Knockout Nutrition" is your one-stop destination for premium nutrition supplements designed to fuel your fitness journey. Established in [year], Knockout Nutrition has become a trusted name in the health and fitness industry, offering a wide range of high-quality supplements tailored to the needs of bodybuilders, athletes, and fitness enthusiasts.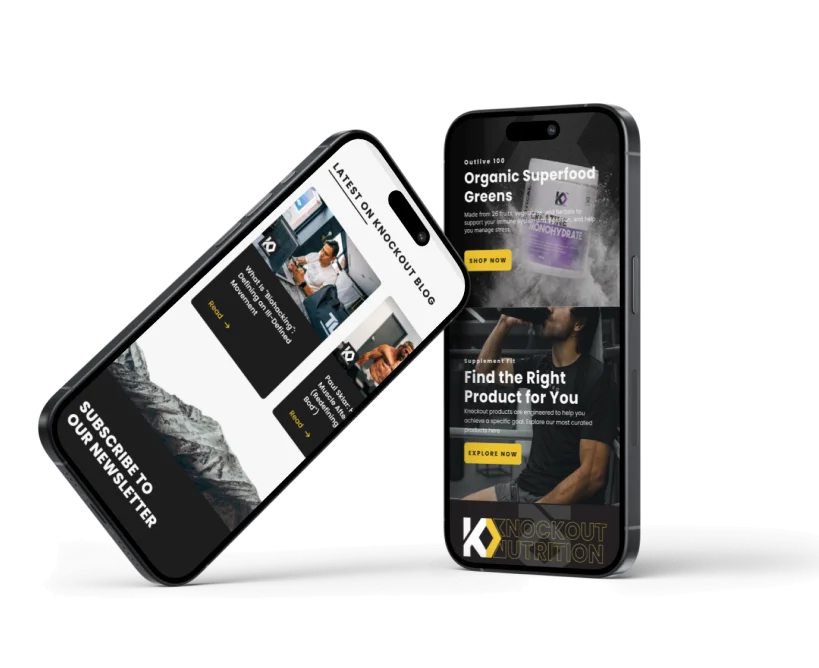 Aspiring bodybuilders and athletes struggled to secure brand ambassador opportunities. Knockout Nutrition's influencers' program bridges the gap by providing a platform for fitness influencers to apply, showcase their expertise, and collaborate with the brand.
Many individuals lacked access to informative content on nutrition and supplements. The website offers a blog section with expert insights, articles, and guides to help users make informed decisions about their nutrition regimen.
Strict reliance on the branding guidelines with every aspect
The branding guidelines were prepared in advance and were strictly adhered to. All elements, fonts and colors are within the defined scope.
The website boasts an intuitive user interface that simplifies the shopping process. Users can easily browse, search for products, and make secure purchases, ensuring a hassle-free shopping experience.
Influencer Application Process
The influencers' program application process is seamless and well-documented. Aspiring ambassadors can create profiles, submit their portfolios, and engage with the brand, making it easy for both the applicants and the brand to find suitable partnerships.
Working with the team on Knockout Nutrition has been a transformative experience. They understood our mission to empower individuals on their fitness journey and brought it to life through a user-friendly platform.
– Mr. Vishal Rathore
CEO, Knockout Nutritions
Have a problem that matters?
Share about the problems you are trying to solve with a bit of back-story. We'll get to solving it together soon!